Most lenders require you to have a home inspection before they let you purchase a home. In Illinois, if you do decide to have a home inspection, it must be done by a Illinois licensed home inspector. As a licensed Illinois home inspector, I will go through your home and inspect it top to bottom, providing you with an easy-to-read multi page inspection report at the end with all of my findings.
Home inspections start at $250 and go up from there depending on the square footage size of the house and I include FREE Termite Inspection and FREE Thermal Imaging with every home inspection! View a sample home inspection report.
You don't have to just be a buyer to have a home inspection. I recommend seller's have a listing inspection done (a home inspection prior to listing their home for sale) to save them time and money during the sale process of their home. I give a quick list of reasons having an inspection prior to listing is a good idea.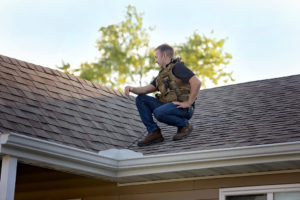 My home inspection includes:
Structural Components
Exterior
Roofing
Plumbing
Electrical
Heating
Air Conditioning
Interiors
Insulation and Ventilation
Fireplaces and Fuel-Burning Appliances
and more.
For a more detailed list on what parts are included and excluded in each of these categories please see the Illinois Standards of Practice. I also offer a variety of other services with a home inspection that I recommend you have done. If you'd like more information or want to schedule an appointment feel free to contact me.