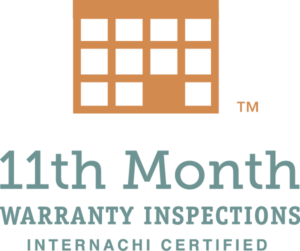 Most new home builder's offer a one year warranty on a home when it is purchased. I will come out during the 11th month, before your builder's warranty expires, and conduct an inspection.
You may be asking yourself "Why do I need an 11th month warranty inspection?". Well with the information I provide you in my detailed report, you will be able to arm yourself with the information to take the necessary steps to hold your home builder to their warranty before the warranty expires. I will perform a non-invasive inspection of the following readily-accessible systems and components:
Interior
Exterior
Walls
Windows
Doors
HVAC
Basement/Crawlspace
Fireplace
Roofing
Plumbing
Electrical
Attic
For more information and pricing contact me today!